When you hear the word "crew", what do you think of? Maybe a group of dancers. Maybe Space News dot com. Or maybe a team of tech enthusiasts working together to yassify the way companies approach open source. Either way, we love that word. How about meeting the Debricked crew and getting to know us better? Bring chips and dip because now's the time for a chat with Tobia Righi!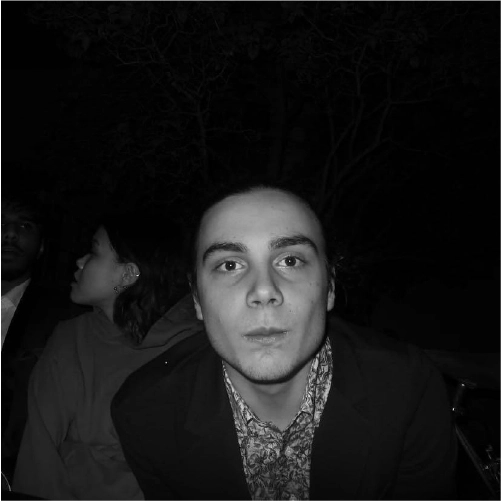 From Vigevano to Malmö
Tobia applied for an internship at Debricked in spring 2021 after falling in love with the product. Fast forward to today, he is one of our developers, and possibly, the youngest crew member in the house. Recently converting to an iPhone owner, devouring amatriciana any day, and traveling whenever he has a chance, Tobia walks us through his journey from Vigevano to Malmö in this blog post.
You've got quite a journey behind you, literally. Tell us more about your background!
I was born in a small town close to Milan called Vigevano. My whole family comes from there and has lived there forever. When I was 14, my parents and I moved to Gothenburg to find something better. The first two years in Sweden were pretty tough. The cultural shock was pretty big, and the language barrier was huge as I barely knew any English.
I did my high school years in an international school where I got my IB diploma and met many people from all over the world. I loved being exposed to such a diversity of cultures, and with time it got easier. I'm happy to say that now I have friends from all over the world.
The type of school I did and the country I was in gave me a lot of space and resources to pursue my interest in programming and cybersecurity. This helped me develop this passion into a job. I am grateful for all the twists and turns my life took with this change because even the bad ones led me to where I am today :).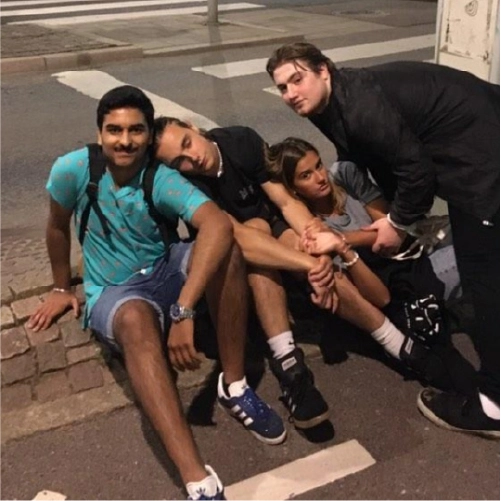 Your title is Junior Full-Stack Developer and you enjoy programming in your free time. But how did you get into programming?
I first got into programming when I was around 13 years old, and it was a pretty unusual way to get introduced to it because it happened at boy scouts.
I was still living in Italy at the time, and one of the scout leaders knew that I and a friend were interested in graphics and 3d animations, so one day, he brought us his computer and showed us HTML and CSS. Little did he know he had just ruined our entire summer as we spent it indoors building our first website.
And you started working at Debricked right after your high school graduation. Tell us, how did you end up at Debricked?
So in the past two years, I've been mostly working with back-end development, especially focusing on security. I think I spent most of my free time competing in capture the flag competitions and learning about different vulnerabilities and how to exploit them.
I knew I really wanted this to be my full-time job one day, so last spring, while I was finishing 12th grade, I started applying to different companies for an internship. No one would give me a chance, and most would reply saying they were looking for a bachelor's or master's student.
However, one day, I found Debricked's posting about internship, and after falling in love with the actual product, I decided I was going to apply. The next day I was surprised to see the email that would lead to the interview, internship, and now working as a full-stack dev. I'm really grateful to the Debricked team for believing in me :).
Since you're based in Gothenburg, a three-hour train ride away from Malmö, how has it been like joining the team remotely?
Well, I wish I could be physically in the office all the time (hopefully soon it will happen) as I love the environment we have at the office, especially the people. It's been super nice coming down to Malmö every now and then, so I definitely miss it.
However, being able to join the team remotely is what made all of it possible, so I'm happy about it.
You're doing a bachelor's in Network Security simultaneously; how do you keep your cool?
The bachelor's isn't as demanding as I thought it would be. I'm able to do both and still have plenty of time for the people I love and for myself. This is again thanks to being able to do things remotely.
I think students should have the opportunity to pursue a job while doing their bachelor's, especially in this field. It can be challenging at times, but if you have the right people in your life, it'll always be fine, in my opinion, and of course, cool colleagues.
When you don't work or study, where can we find you?
You can probably find me with my high school friends having fun somewhere or enjoying the day eating and drinking somewhere nice with my girlfriend. But most likely, you won't find me at all :).
How has 2022 been treating you so far?
2022 has been nice so far, lots of things I've wanted to do now seem more possible day by day!
We know that you're a huge foodie. Before you leave – namedrop some of the best places to eat in Gothenburg or anywhere!
Well, my opinion is biased because my family has an Italian restaurant. However, trust me when I say that if you want real and tasty Italian food you need to come to Riccardo Cibo E Vino. Apart from that, I love trying out every kind of food, so I can mention some of my latest discoveries: Toui's Thai Kök, New Delhi and Mercado Mexico.
Since 2018, our mission has been about making it easier for companies to use open source. In order to accomplish that, we're always on the lookout for new talents to join our stellar team. Are you ready to traverse the open source universe with us? Check out current open positions on our career page.