Ebook: Managing and fixing open source vulnerabilities at scale through automation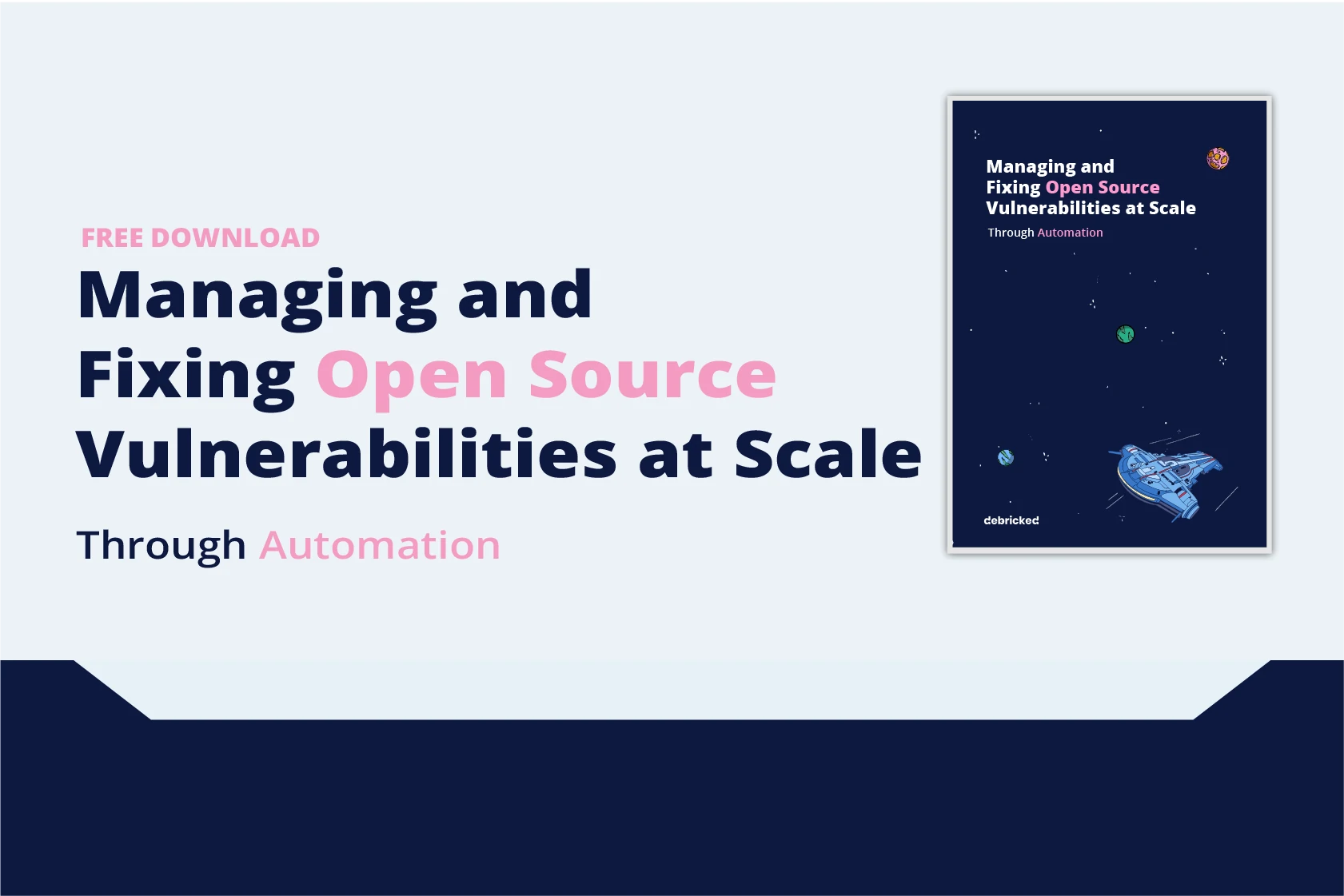 Managing open source vulnerabilities is undeniably tedious and boring, but luckily there are lots of tips and tricks that can make it a lot easier for you and your team.
Select the right tools to do it for you
In this eBook, we will walk you through a few important steps to help you manage open source vulnerabilities in an efficient manner, as well as how Debricked's tool can help you save energy and time. Download your copy now.