The HOTs vs the NOTs in open source security -23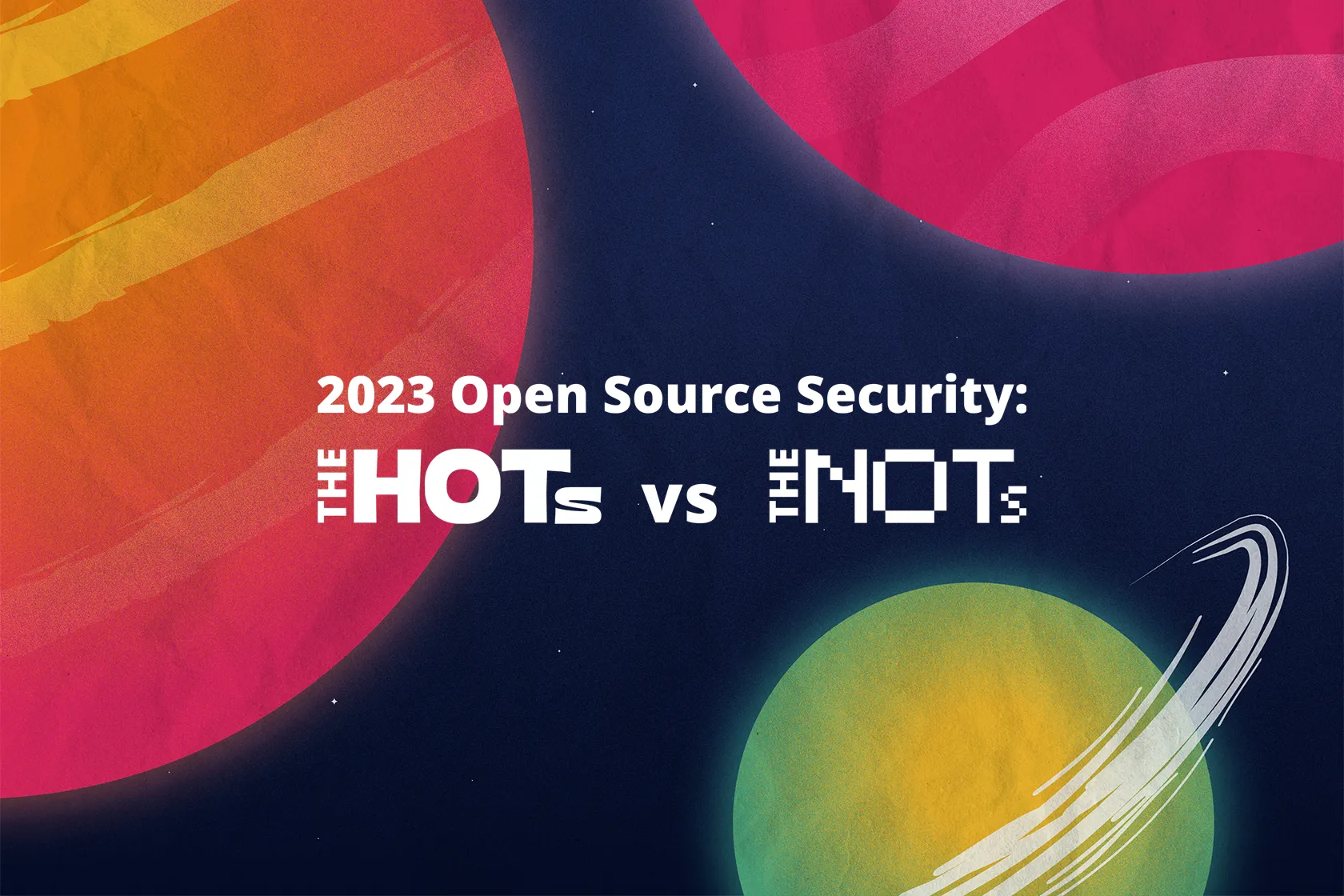 Oh gee, it's already 2023?! A new year marks the start of something new, a fresh new start and a new shot at whatever it is you're trying to achieve.
In our case, this means a new chance at really acing your open source security strategy. We'll give you the inside scoop on what's worth paying attention to and what's best left in 2022. Whether you're a seasoned security pro or just starting out, this blog is for anyone looking to stay ahead of the game in open source security.
Shooting stars and falling meteors
So, out with the old and in with the new: let's look at what new practices you should be incorporating in the new year and what you should be leaving behind in the past.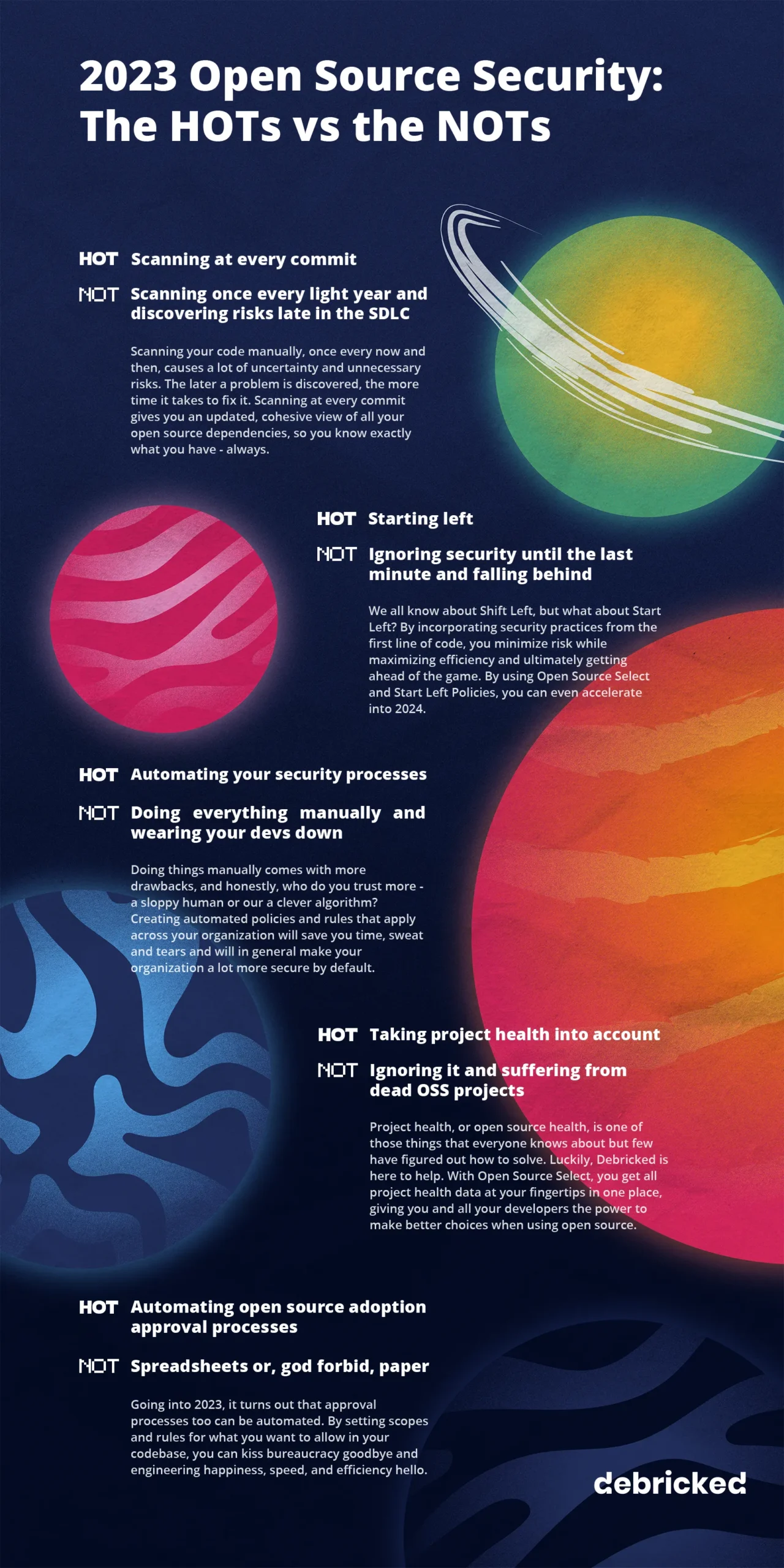 Here is a PDF version of this infographic at your disposal. Download it. Print it out. Or forward it to your favorite dev team.
Avert the black holes
In short, keeping up with the latest trends and developments is crucial for your open source strategy. From, Start Left to open source health, Select and automating your security processes, this blog gives you a glimpse into what to expect in 2023, guiding you away from the black holes of behind-the-time approaches.
Blast off into the new year with confidence, knowing that you're at the forefront of open source security games!