Introducing default automation rules

A couple of months ago we introduced our automation engine. From the get go it has let you create rules for e.g. sending email warnings whenever a new vulnerability is introduced to your code and enforcing license compliance. From now on we will also apply a set of common rules to all new repositories to help you get started.
The default rules
Starting today, any new repositories added to Debricked will now contain six default rules. These rules both warn about existing issues and prevent new ones of a certain severity from entering your code base. They cover both vulnerabilities and licenses. In the future we will also add Open Source Health related rules. The six new rules can be seen in the image below: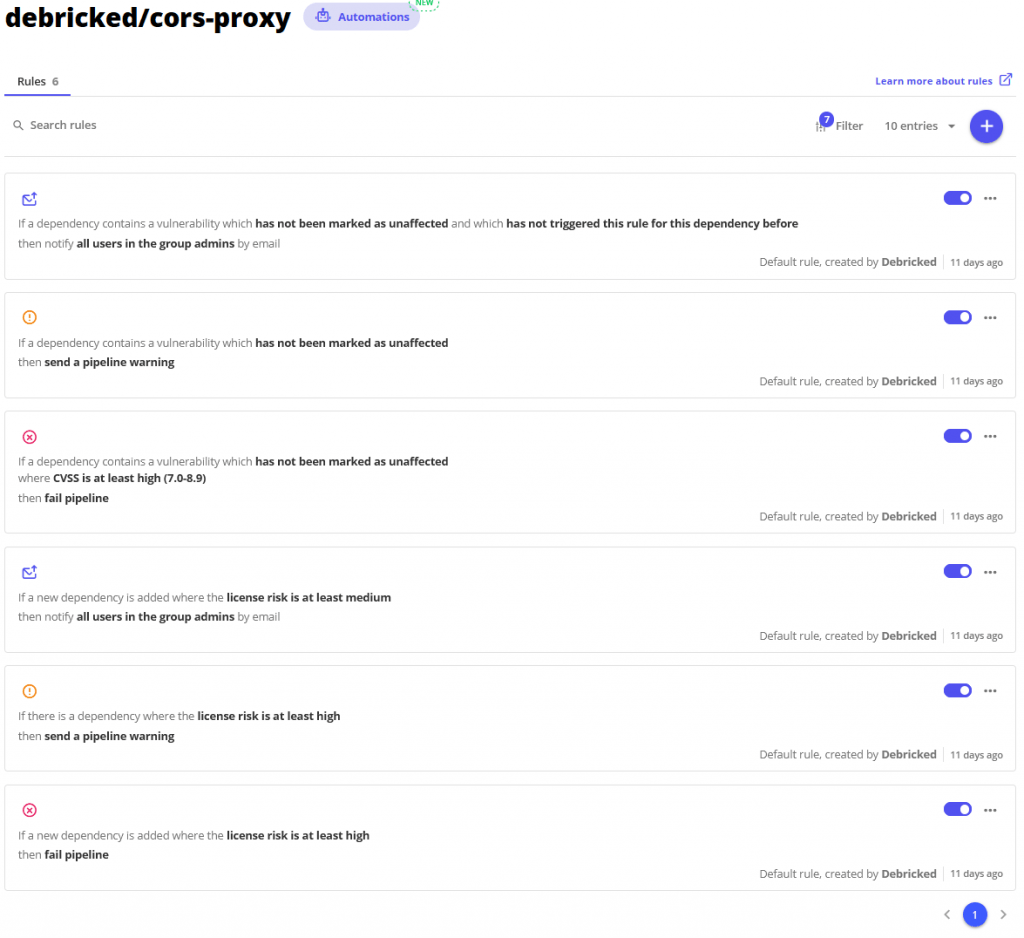 Feel free to edit any of the rules to your heart's content, disable them or even remove them.
Secure and compliant – now easier than ever before
With the default rules it is now easier than ever before to both get and stay secure and compliant. Sounds interesting? Create a free account today and get started in minutes!